Over the Garden Wall
(2014)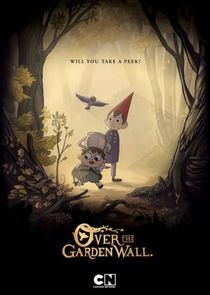 Created by Patrick McHale (Adventure Time), the 10-episode tale follows two brothers, Wirt and Greg (voiced by Elijah Wood and Collin Dean), who mysteriously find themselves outside of the world they know and in a forest called the Unknown. In a Wizard of Oz-like twist, they have stumbled into a fantasy universe of the past filled with the things of folk tales, as well as talking and singing animals, all wrapped up in the seemingly constant backdrop of harvest time.
Similar Movies and Shows to Over the Garden Wall
Something not on the list?
Add it