Phineas and Ferb
(2007)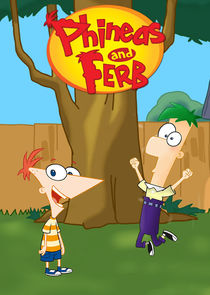 Phineas and Ferb are Phineas Flynn and his stepbrother, Ferb Fletcher who are determined to make every day of their summer vacation fun. They try building a full-scale roller coaster, becoming musicians, building a backyard beach, and traveling back in time to meet dinosaurs. Their family pet, Perry the Platypus, doubles as a secret agent and battles evil. Meanwhile, older sister Candace is tattling on them to Mom and Dad, though she can never seem to catch them in the act.
Similar Movies and Shows to Phineas and Ferb
Something not on the list?
Add it